BACK TO FOOTBALL
Working title: "Emo Football."
The days are getting shorter. There's a little crisp in the air. It's that time of the year again.

Whether you're a second string varsity defensive back or a Pro Bowler, every football player gets excited about a new season.

We wanted to capitalize on the hype of our Modern Warrior - Nike's term for the teenage football player. While we knew the rest of the categories were serving up backflips and swag on House of Highlights and Hudl, we wanted to remind kids the more emotional part of the game by creating a handful of vignettes that capture the anticipation of the beginning of fall.

We even got Jameis Winston to voice over the spots despite him losing to Oregon in the 2015 Rose Bowl. Go Ducks.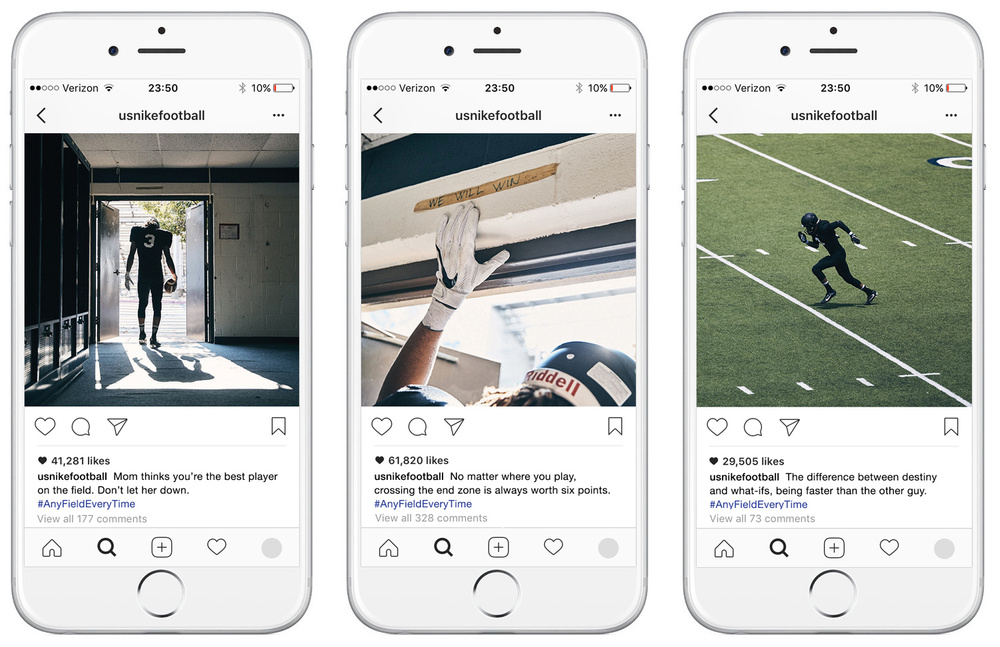 //

Partner: Justin Fly
Creative Director: Keith Byrne